menus, photos and recipes for some of favorite items
All the important stuff:
Our kitchen is open 7 am to 7 pm Monday through Friday and from 8 am to 3 pm Saturdays and Sundays. Our bakery turns out freshly baked pastries and treats every morning.
We are happy to accommodate kids and special dietary preferences, as well as to-go kitchen orders and special custom orders by the bakery. Our deli case is full of quick light bites, and we brew a rich cup of coffee to wash it all down. And we make ice cream too!
We do it all from scratch in house, sourcing from local, small, and co-operatively owned farms and businesses as much as possible. We choose organic, fair trade and seasonal ingredients as much as we can. The upshot? Food that we (and we hope you) want to eat.
SOMETHING SPECIAL?
We also don't mind coming up with something special for you! We're not a big kitchen, but we can handle projects for groups up to 50, small weddings, business breakfasts and lunches, and of course, that special occasion cake you'd like to present during a celebration! Mind you, we're not a big commercial setting so some things might be a bit beyond us, but give us a call and we'll see if we can work something out with you!
You can look over our Special Order Form to see if our Bakery items might meet your needs, or give us a call weekdays between 9 and
Community Supported Agriculture farms
our four CSA's are still taking memberships. We host four farms - each have their own style! Check them out and sign up to help build the kind of farm system that we believe in: small, relational, and earth-friendly.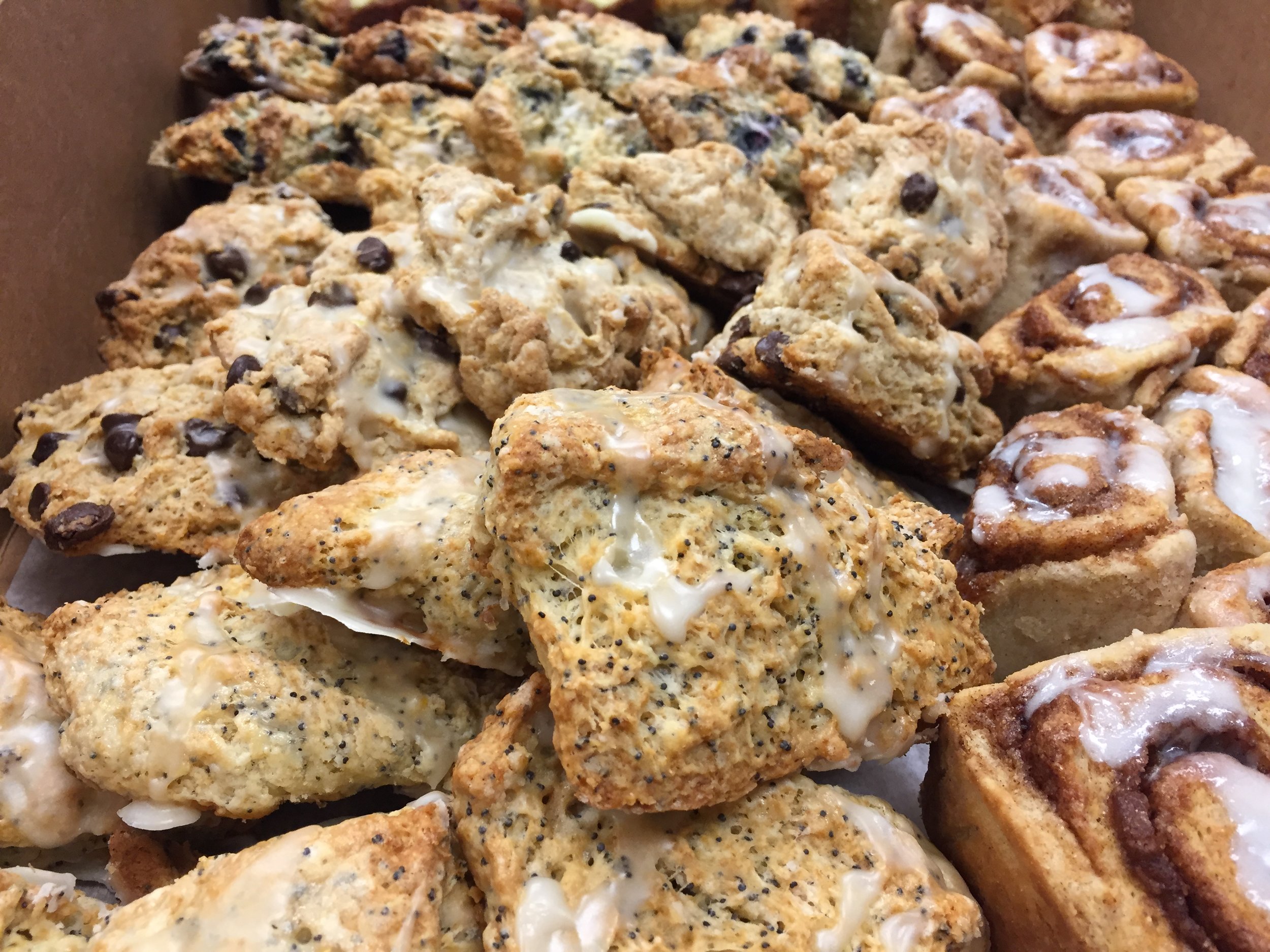 How do we do it?
Some of the recipes were here when we bought the cafe in 2005, including the award-winning eclair recipe that began with Stacy Sowinski and her Sweetski's Bakery (1998-2003) that morphed into "butter"(2003-2005). When Dan bought the cafe on New Year's Eve 2005, he and his brother, Tom, took on the task of building a weekly kitchen menu and many items are ones Dan's family enjoyed over the years and were added as healthy, simple, family fare. We've added items over the years as each our bakers and cooks have shared their creative talents with us. And we've included a few notable recipes from other like-minded restaurants that have been our models! It's been a community effort and shows a range of diversity we like to encourage.
I've included a few tastes of butter here - they are a bit on the larger scale so you might want to cut them down a bit, but if you need to feed a big crew - here's some recipes to try out! Don't see one of your favorites? Just ask!